Alternative Tour Guide Script
As the prospies swarmed our campus last month, I wondered if they actually were getting anything meaningful from these tours that continued to block my path through Baker-Berry Library. While hustling out of the grim Novack Café scene one day, I #overheard "This is Novack, the inspirational and collaborative hub on campus," and I almost spit out my beyond bland coffee and choked on my over-priced fruit snacks. That statement was almost as accurate as Dick's House telling a friend she was pregnant because she came in looking for cough drops. So, for all those prospies looking for a ~real~ tour of Dartmouth, here you go: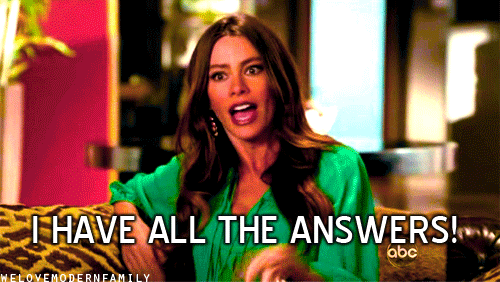 ABC via giphy.com
The tour starts, as does your acceptance letter, in McNutt Hall, which really bears most of its significance in memes. Facing the Green on the right is the Hop, which is known for its performances, burgers, packages and most importantly, its indoor passage to the Hanover Inn, which has the cleanest bathroom around campus. Further down Wheelock Street is the gym, and no matter how many times you tell yourself to go the gym, you probably won't. Sorry. If you're looking for a good jog though, run to Pine Park, where you can let out your emotions from your housing number by truly being "a voice crying out in the wilderness."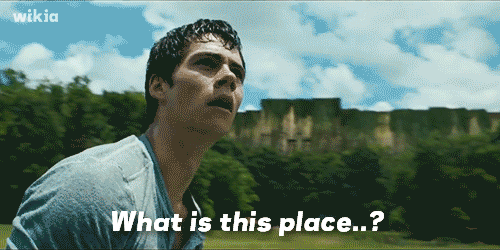 Via U Decide College
As the real tour guides say, the Green is the physical, emotional and spiritual center here on campus. This is pretty accurate because at this point in Week 7, my soul and the Green both feel stomped on and muddy. In a non-metaphorical way, the Green is literally one of the many (Seven) places on campus students get their emotional, physical, and I guess you can say spiritual, needs met.
Anyway, moving forward (just like Hanlon) we arrive at Baker. Key points here include the KAF line which you will spend approximately 16 days worth of time in over your Dartmouth career (yes, I did the math). There are seven floors of book shelves, also called stacks, where you can learn anything from math to biology. Continuing down the stairs is Novack, my favorite place to spend a "near-nighter" since apparently we do not pull all-nighters here. A near-nighter includes staying up til 10 a.m. and going to all your classes before taking a 30-minute power nap to get ready to do more work. You took the 30-minute nap, you weren't up all night, not an all-nighter.

Via Campusriot.com
If you walk straight out of Novack for 45 minutes, you may eventually end up at the Life Science Center, but no promises because it is a trek. On the left is the Choates, a building cluster that continuously makes us wonder if we actually have an endowment. Finally, we walk to frat row, where we end the tour just like we end every Wednesday, Friday and Saturday nights. There are many scenes here for whatever your night life desires are, whether it be playing pong with your friends, dancing in a sauna, sitting in a hot tub or seeing where Dr. Seuss (our most famous alum) raged, there is always something to do. But remember, Greek life is only 49 percent here, so peace, love, the onion.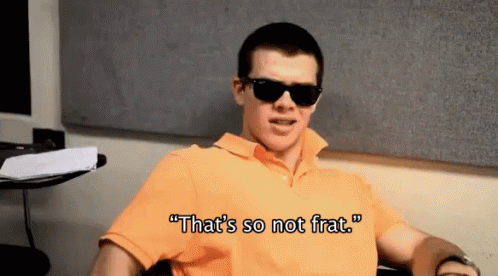 Via tenor.com