Dartbeat Reviews: "A Star is Born"
Fame. Depression. Passion. Music. Love. The newest remake of A Star is Born (Cooper, 2018) revolves around these central themes and gives new meaning to each one. Bradley Cooper's directorial debut features himself as Jackson Maine, an alcoholic country star, and Lady Gaga as Ally, a waitress with a voice of gold.
The movie begins with Jackson, a star on stage with adoring fans. Almost immediately after finishing his performance, he reaches for a bottle. Meanwhile, Ally works in a hotel kitchen, rushing through the motions so she can perform alongside drag queens at a bar.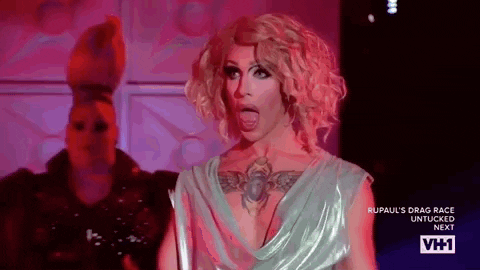 Courtesy of VH1 via Giphy
While Jackson's performance of "Black Eyes" is entertaining and Ally's rendition of "La Vie En Rose" at the bar is incredibly moving, what really grabs the audience is the electric chemistry between Jackson and Ally. Jackson is charmed by Ally's impressive talent and instantly can tell Ally will be a fiery star.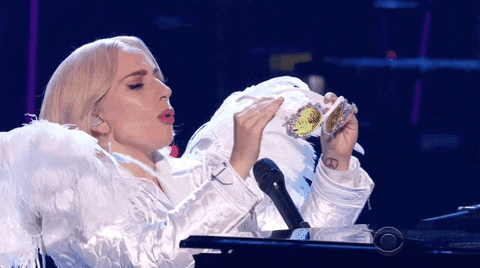 Courtesy of Recording Academy via Giphy
The movie deftly handles the making of a pop star: Ally attributes her appearance as a large reason why her singing career lagged for so long. The industry's attempts to change her looks, sound and artistic vision generates an internal conflict for Ally. It should not be lost on the audience that the artist portraying this character, Lady Gaga, is one of the most individualized artists in the music industry.
While previous versions have mostly focused on the sacrifices one must make to break into artistic industries, Cooper's version focuses on the relationship between the two artists themselves. The audience watches in awe as the two musicians bond, yet the nature of jealousy and their differing visions of success add force to the movie. The film embodies the idea that our world has a ceiling of how many stars we can have: when one rises, another must fall. While Jackson is thrilled for Ally's blossoming success, he must struggle with the fact that not only has his time passed but also that she may be greater than he ever was. This heart-wrenching revelation leads to more problems with his alcohol addiction.
Although the acting and the chemistry are superb, the film is not without its flaws. During scenes featuring Cooper and Sam Elliott (Cooper's on-screen brother), people may be thinking to themselves, "I wish there are subtitles to this scene." Even though the scene is entirely in English, Cooper and Elliott's voices are just too deep and gruff.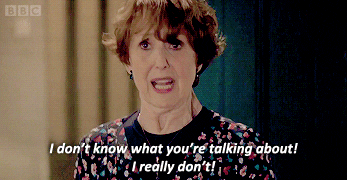 Courtesy BBC via Giphy
At some points, the movie moves a little too slowly, while at others, it seems that Ally becomes a star overnight.
Overall, this remake is a hit! The movie itself is beautiful; it demonstrates a complicated love story in which someone recognizes another's flaws and tries to love them through their pain. The story is ultimately one of addiction, grief (no spoilers!) and the tragic realization that sometimes we can't fix the deep wounds of our loved ones, but it doesn't mean we shouldn't try. The real showstopper is the music. The amazing soundtrack is mostly original music by various artists. "Shallow" seems to be the most popular, but that doesn't mean you should shut out the other songs, such as "Always Remember Us This Way" and "I'll Never Love Again."
If you haven't seen the newest A Star is Born (Cooper, 2018), grab a friend, popcorn and some tissues. You won't regret it.