How to Cope with the End of the Term
Life may feel like it's lost all meaning now that Homecoming and Halloween have come and gone. What are you supposed to do now that you've completed the quest for the perfect Halloween costume? Start studying for finals? Yeah, right. As the days start getting shorter and air starts feeling chillier, it's important to stay positive and feel prepared to face the last couple weeks of the term. Check out this list of ways to cope with everyone's favorite time of year: the end of the term.
1. Start listening to holiday music. Is Halloween over? Well then it's time to get in the holiday spirit!
Courtesy of Sony Pictures Television via tumblr.com
2. Start thinking about what you're thankful for. It may be tempting to wish you could jump ahead to December, but Thanksgiving is just around the corner, too! Taking some time to reflect on what really matters to you is important. It might just put things into perspective and help you realize that those last few assignments and exams aren't as make-or-break as you think.
Courtesy of Bright/Kauffman/Crane Productions via bestanimations.com
3. Take a break. There's nothing wrong with taking some time to really relax and unwind before everything starts to spiral out of control. Take advantage of some downtime while you still can.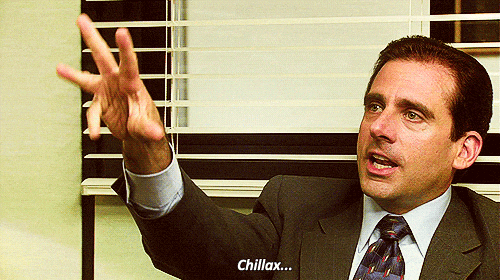 Courtesy of Deedle-Dee Productions via giphy.com
4. Maybe that break can be spent making voodoo dolls of the members of your group project? Group projects are all too common towards the end of the term and are just one of the many reasons these last few weeks get so stressful.
Courtesy of Advanced Medien via wordpress.com
5. Spend your excess of DBA, or blow the little DBA you have left, in pursuit of all the KAF sticky buns your little heart desires. It's called stress-eating for a reason.
Courtesy of Walt Disney Productions via tumblr.com
6. Visualize it being over. Yes finals are approaching, but so is the end of the term! It's almost that time of year when you get to brag to the two people from high school you still keep in touch with that you have a six-week break from school. Maybe it's time to start drawing up some plans for how you can make the most of that sweet, sweet time off.
Courtesy of 4 Kids Entertainment via tumblr.com
7. Keep up with the things you love to do. Whether it's going to the gym or watching the latest episode of "How to Get Away with Murder" (or doing both at the same time), don't let the time crunch of finals take away the things that keep you sane.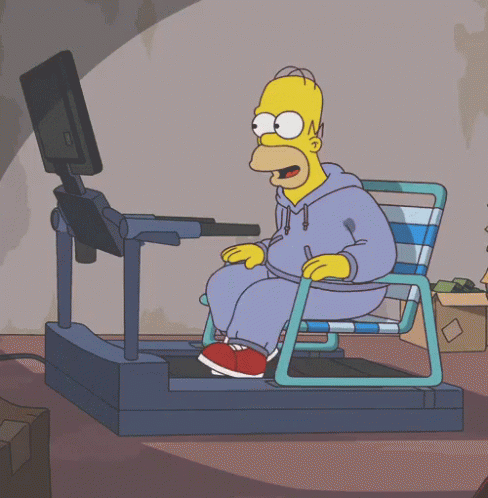 Courtesy of Gracie Films via media.tenor.co
8. Go for a walk. Fall is a beautiful time at Dartmouth, even when the foliage is past its peak. Taking a second to wander about in the crisp, cool air might just help center you for the weeks ahead.
Via media.tenor.co
9. Vote on Nov. 8. The period before finals can be an anxiety-ridden time, and awaiting the results of this upcoming election probably hasn't made things any easier. But regardless of how you feel about the results of the election, at least knowing the outcome should make you feel better. Right?
Courtesy of A&M Films via imagesmtv.net
10. Plan one last hurrah. If you're really reeling from the thought of Homecoming being over, maybe there's not so much harm in planning one more crazy night with your friends.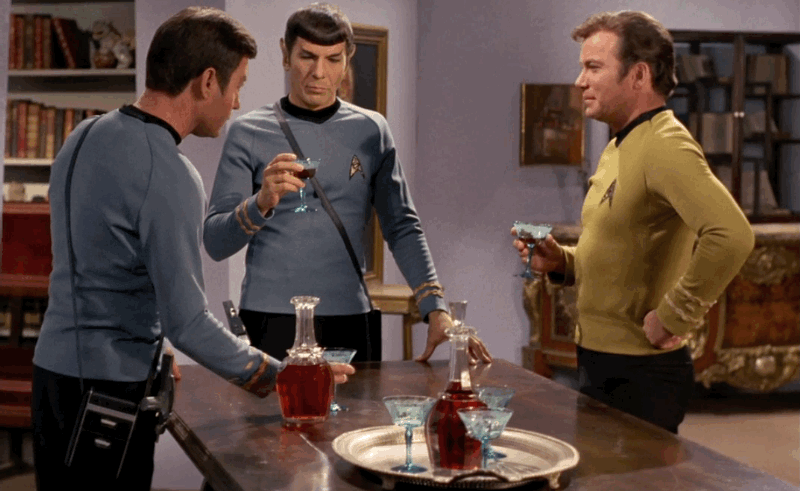 Courtesy of Desilu Productions via gawker.com
11. Appreciate the small victories. Every night you don't eat dinner in Novack is a win. So is every time you print out a reading for class or think about going to office hours.
Courtesy of Broadway Video via reactiongifs.com
12. Keep it together. It's okay if things start to feel out of control and you end up having a nervous breakdown or two. But the best way to cope with the end of the term is probably to start early, plan ahead and get to work.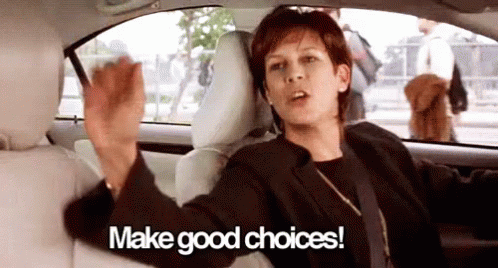 Courtesy of Walt Disney Pictures via media.tenor.co