Double Double: Tony DiPadova '19 and Oliver Chartock '21, the Newest Doppelgängers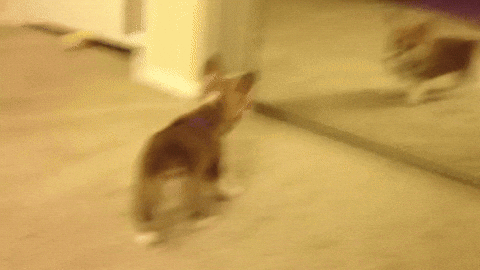 Courtesy of user Davidmacaray via reddit.com
Beware! As we approach Halloween, yet another pair of doppelgängers, Tony DiPadova '19 and Oliver Chartock '21, has sprung onto the scene. This leaves us to wonder: where might our own doppelgängers be lurking? For Tony, he first saw double while holding the door at his own fraternity, Tri-Kap, at Y2Kappa.
"I was up by the door letting people in and I looked by the window next to the door, and there was Oliver's face mouthing at me 'Are you Tony?'" Tony said.
Oliver had first heard of Tony weeks back, when he was mistaken for him repeatedly on the first day of First-Year Trips.
"I was really nervous about being here and someone looked at me and said, 'Oh whoa, Tony, are you leading a trip?' I was [thinking], 'That's not my name… what? No…," Oliver said.
Oliver wasn't getting any kind of answers for the weirdness and thought it must be some sick prank on a new student.
"No one explained who Tony was," Oliver said. "They just [said], 'Oh, never mind.' I was really confused."
Tony knew who Oliver was as well from his girlfriend, a frisbee player like Oliver. Still, the chances of the mirror images meeting so soon after were not guaranteed.
"I hadn't seen a picture of him or anything and didn't know what he looked like until I saw him at Y2Kappa," Tony said. As for Oliver, he "didn't know [Tony's girlfriend] at all."
The first word both Tony and Oliver used to describe the feeling of having a doppelgänger was "weird." Oliver explained, "Randomly, I'll be walking and someone will be like 'Hey, Tony!' and I'll be like 'I'm not Tony…' Or sometimes I'll just [say], 'Hey!' and keep walking like I am."
Tony continued, "I've had several occasions where I was in Novack and either people mistake me for Oliver, or more often Oliver's friends will come up to me. One time, one of them said 'I don't know what to do when I see you Tony.'"
When asked what kind of legacy Tony would like for Oliver to carry out, he said simply, "I would like people to think I'm taking an extra two years. I would like all the '20s who know me to think that Oliver is me when I leave."
He added that given another day as a first-year, "I would touch the fire… you can quote me on that."
Here is a graph of their similarities and differences. Tony particularly objected to Oliver's response that Foco is his favorite place to get a meal, saying, "That's such a freshman answer."
The two "new" doppelgängers say they're the better duo than James Detweiler '18 and Ryan Hunter '21 because they are better looking, look more alike (at least before Tony's haircut) and wear glasses. I'll leave that up to you to decide, but keep in mind that James and Ryan also wear glasses.
Courtesy of Justin Kramer
If you have a campus doppelgänger, please blitz justin.c.kramer.21@dartmouth.edu!