7 Alternative Ways to Spend Time on the Green
Guess what kids, it's almost summer time again, and everyone's flocking to the Green like we haven't seen grass in years. People play games, nap and read, frolicking in the sun like there's no tomorrow. And that's all fine and good. But what about those students who want to spend time with their friends yet don't enjoy the usual activities? Well, this list goes out to them.
1. Moon Bathing

Disney-ABC Domestic Television via giphy.com
A lot of people like the sun, but the sun is actually bad for you, attacking you with ultraviolet rays and giving people sunburns. So instead of sun bathing, why not try moon bathing? At night, you can escape the pesky crowds, don your most out-there beach clothing and go for it. The moon is so underrepresented anyway. (Warning: you will not get a tan from doing this activity.)
2. Impromptu flash mob

Comedy Central via giphy.com
Are you yearning for the days of First-Year Trips, when you were randomly prompted to sing and dance at any time? Well, those days don't have to be over. You can start your own new dancing experience. Just get some speakers and blast out the Salty Dog Rag. Just don't be surprised if people glance at you weirdly …
3. Busking

NBC Universal Television via giphy.com
We all know that Dartmouth costs a pretty penny, so as they do on the streets of Paris, why not try busking to make some dough? Grab a hat and an accordion then head to the Green. Just be sure to watch out for anyone official because it's probably not allowed on the College's grounds.
4. Cloud Counting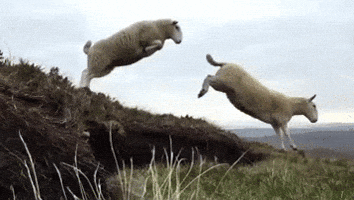 Via giphy.com
We've all heard of counting sheep. Like that's much fun. But here we have something tangible(ish) that you can feast your eyes on or burn them if it's sunny. It's really a toss-up.
5. Science Experiments

Via giphy.com
It's not fair that astronomy gets to do experiments on the Green and have all the fun! Perhaps you are the more scientifically inclined member of your circle. Why not try a few experiments? There's no better place to do them than a wide, open, grassy, public space!
6. Beer Can Collecting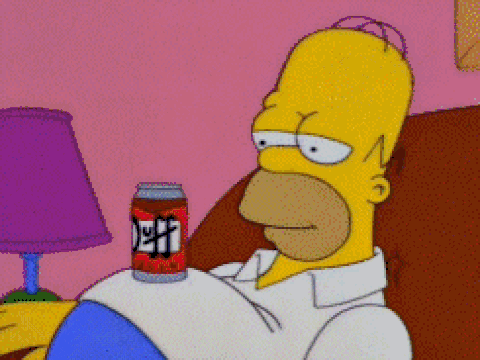 20th Century Fox Television via giphy.com
This one may take you all around campus as well. We all remember the days of yore when kids went outside and collected things like insects, flowers and rocks. Well, why not relive your childhood memories by collecting things with an adult twist: beer cans. You get bonus points if it's not Keystone. Happy hunting!
7. Mud Wrestling

Via giphy.com
Many think that the Green can only be enjoyed on fine sunny days when the rain and snow have lifted. This is nonsense! The Green is an all season, all weather commodity and should be used as such. Thus, if there is a rainy weather forecast, don't fret! Go all out and wrestle with your friends in the mud, like the mature college students you are!