​Which 2000s Disney Channel Show are You, Based on Your Zodiac?
As seen time and time again, your zodiac sign is a valuable tool in assessing personality traits. With this zodiac test determining which 2000s Disney Channel show you'd be, based on your zodiac, you can rest assured that your personality is fully encapsulated by a Disney Channel Original SeriesTM.

Capricorn: The Suite Life on Deck
You're a spin off and everyone thinks you're unauthentic. But really, you're just the better version. Where would anyone rather be in the cold depths of winter: a frigid Boston hotel or a tropical cruise ship? You're winning at life and you have it all figured out. Be true to yourself and the Mr. Moseby's in life will never get you down. You have a sweet suite life!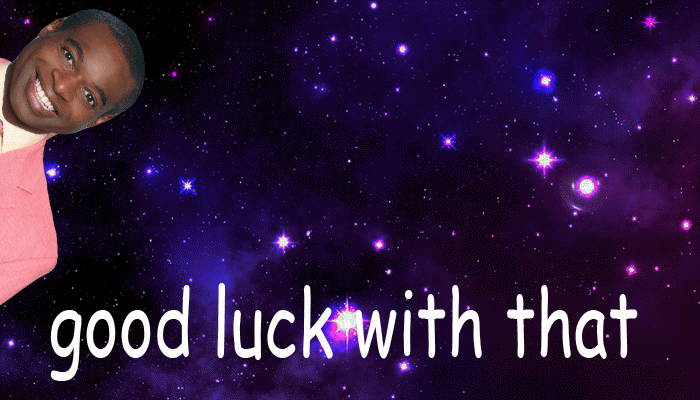 Via giphy.com
Aquarius: Phil of the Future
You're the first to wear those new jeans that you know will be in fashion next season. You're the first to have that hairstyle that everyone is just warming up to. What's the explanation? DUH, you have this insight because you're from the future. Your innate trendiness and ability to predict the next coolest phrase or the next big hype is what makes you so insanely popular among your friends. Being born in 2109 is awesome, you don't even look a day over -92.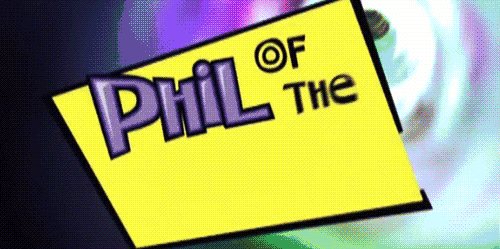 Courtesy of Disney via giphy.com
Pisces: The Proud Family
What's not to like? You're headstrong, authentic and kind. Suga Mama Proud would be happy to call you her own. Your graphics may be dated and your color scheme may not be vivid, but your theme song was performed by Destiny's Child. Therefore, you automatically win at life.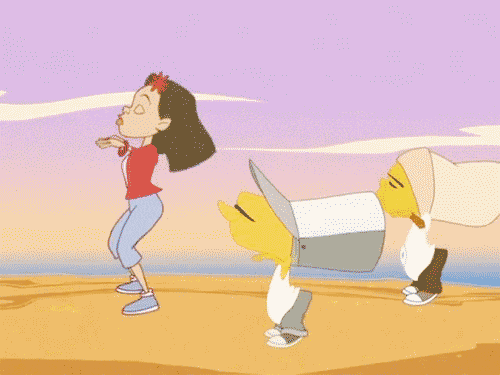 Courtesy of Buena Vista Television via giphy.com
Aries: Corey in the House
You're a snake but people love you for it. You can't see anyone have something that you don't. We get it, your sister's a psychic and you're jealous. But, being friends with the president doesn't make you better than her. You're splitting up your family; where's Raven? Go back to San Francisco! On the positive side though, you're definitely the "candidate for having some fun."

Courtesy of Buena Vista Television via giphy.com
Taurus: Even Stevens
You're an understood misfit, always looked down on by the other zodiacs because you're not as perfect. But what is perfect really defined as? You're one of the small number of Disney Channel shows whose movie was better than the series. You're fun-loving and immature, and you should celebrate it. You have a gift: you'll be forever young.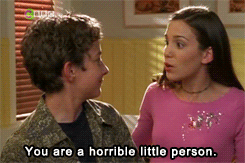 Courtesy of Buena Vista Television via giphy.com
Gemini: The Suite Life of Zack and Cody
You're an iconic staple of the Disney Channel. Even after eight years of being off the air, you're still fondly remembered in the hearts of so many. Sure, the five-star Tipton is different to the sub-par living conditions of Dartmouth College, but at least you can escape the fear of being caught causing trouble by Moseby. Watch out for Hanlon though, he might be worse.

Courtesy of Disney via wifflegif.com
Cancer: Hannah Montana
Everybody makes mistakes, everybody has those days! Unfortunately for you, being a wannabe Gemini was one of them (so close, and yet so far). You're constantly conflicted between the person you really are and the person everyone else wants you to be. Break free from your chains; throw that raggedy blond wig away and sing your country music on the Green! Being in college is the time to be your own person. So go forth and be the Miley you always wanted to be, dang flabbit!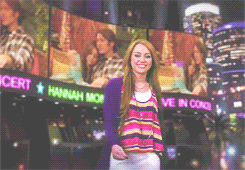 Courtesy of Disney via giphy.com
Leo: Kim Possible
Kim Possible? More like "K, impossible." Get off your phone and stop trying to save the world. Your Instagram post didn't make anyone's day better; it only made your impending econ midterm grade worse. Luckily though, you have incredible cognitive skills just waiting to be used. Your professor may be no Dr. Drakken, but you can certainly thwart his evil plan to give you a C!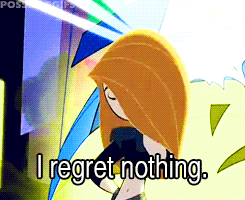 Courtesy of Buena Vista Television via giphy.com
Virgo: Lizzie McGuire
You're a true sweetheart and you're naturally destined to be great for the rest of your life (I mean, look at Hilary Duff now). You may not be the most desirable person on campus, but you have loyal and caring friends to make your existence feel blessed. You may not always say what you want to say, but at least you have your inner cartoon-self (expressed through Bitmoji) to say what you truly feel. Your Bean boots may not be as bedazzled as Kate Sanders' but you rock them anyway.

Courtesy of Buena Vista Television via giphy.com
Libra: That's So Raven
Honestly, you win at life. You're confident, you're brave and you stand up for what you believe in. Your awesome friends just want the best for you, and you should be grateful for the support they give you. However, watch out for your family. Your sibling is a snake and is going to try and get a spinoff TV show in order to overthrow you. See into the future and make sure that it fails, but make sure your dad's restaurant takes off — Hanover needs a Chill Grill.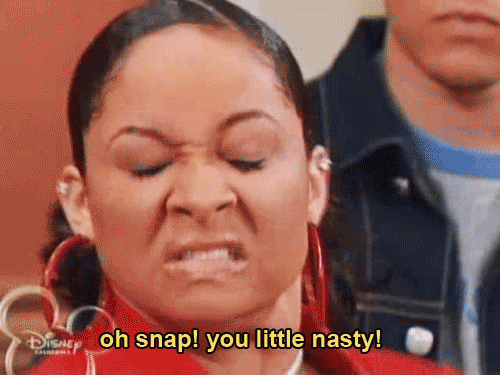 Courtesy of Buena Vista Television via giphy.com
Scorpio: Wizards of Waverly Place
You have good ideas and a great aesthetic, but you don't make the most of it. You often reel in popular people and then let them go, propelling them into even larger popularity. Know a good thing when you have it but don't try to be someone else either — that's tacky (yeah, I remember that Harry Potter-esque episode…)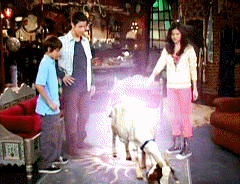 Courtesy of Disney via giphy.com
Sagittarius: The Emperor's New School
You've been exiled from your estate to acquire an education in the middle of nowhere. Until daddy decides you have been adequately schooled, that is. You're living off the legacy that your movie gave you, but now you need to be your own person! Now, in college, is the place to do it.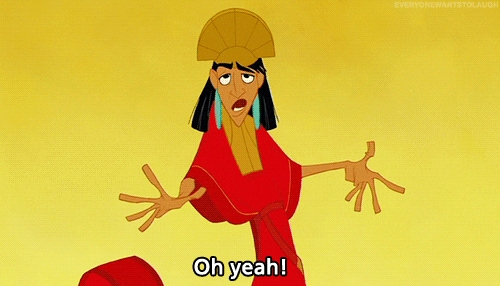 Courtesy of Walt Disney Pictures via giphy.com