6 Types of Parents You'll Meet at First-Year Family Weekend
Admittedly, I have yet to experience the disaster that will almost certainly be First-Year Family Weekend, but I'm excited by the fact that I won't have to pay for nice meals, and I'm finding comfort in the odds that my parents probably won't be the most embarrassing ones on campus. In speculating what types of parents mine are up against, here are a few that I know I'll definitely see around:
1. The Alum Parents
NBC Universal via manrepeller.com
You can easily spot them in a crowd by their vintage Dartmouth swag. They'll probably take you on their own tour of campus and reminisce about the Dartmouth glory days when rigor wasn't a part of the vocabulary, and the drinking age was only 18. They'll most likely show more interest in checking out their old Greek house, dorm rooms and professors than the ever-so-enriching events that the school puts on. If you see them around, be sure to ask them a few questions and let them indulge and relive what they won't let you forget were the best four years of their life.
2. The ~Cool~ Parents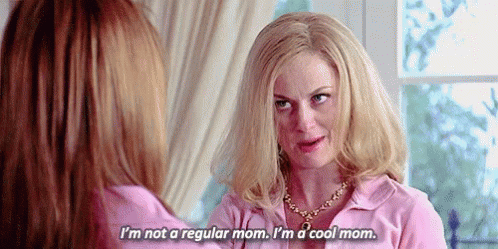 Paramount Pictures via media.tenor.com
Wondering how you will know if you've found the cool parents? Don't worry — they're going to let you know that they're cool every few minutes. They're so "hip!" and so "chill!" and whatever else the kids are saying these days. Need some 'stones, they might ask? Let them replenish the stash in your fridge that they don't know is depleted, and, if you're feeling generous, throw them a bone and call them cool. Peep them trying to keep up with the frattiest and srattiest of them all, and be a good son or daughter and hold their hair as they boot for the first time since they gave birth to you after raging too hard at Pigstick.
3. The Facetimey AF Parents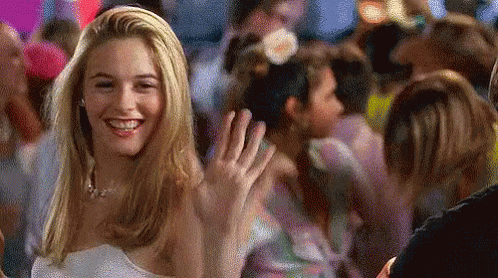 Paramount Pictures via media.tenor.com
These fools know everyone. For every student from right outside of Boston, there are two even more boujee parents who have their own network of proud Big Green friends. Whether they met summering at the yacht club, playing golf at their country club, during PTA meetings or i-banking work, they'll probably force you and another random classmate's family into a nice awkward meal together sometime during the weekend.
4. The Holy Shit Do You Know Who That Is?! Parents
DreamWorks Pictures via wordpress.com
You may not initially recognize the father or mother in the suit, but your parents will probably stop you in your tracks and ask you if you know the daughter or son of that CEO or governor over there. It may not be your mom's worst idea to accidently bump into them and ~network~ your butt off for that summer internship you still don't have.
5. The Tiger Parents
Buena Vista Television via shared.com
These parents make me sad. You may think you escaped the wrath of their helicoptering oversight by going to college in the middle of the woods, but you'll find these hardos sitting side by side their kid on 4FB until their research paper for Week 9 is done and their study guides for finals are printed, stapled and highlighted to a tee.
6. The Oblivious Parents
The Weinstein Company via popsugar.com
These guys are under the delusion that their straight-A high school darling is still as dedicated to their pre-med track as ever. Little do they know their child is becoming a doctor for the sole purpose of learning how to perform a liver transplant on themselves from all the new "extracurricular activities" they've involve themselves in on a strict Monday, Wednesday, Friday and Saturday schedule. Little does this parent even know they will be having dinner with their pride and joy of a degenerate. You pity them a little but hope for their own sake that they don't notice their kid drunk or high out of his/her mind at dinner.
They come in all shapes, sizes and flavors, but we love them dearly!!! Enjoy their company no matter how embarrassing and never forget we probably couldn't survive this place without their loving support and ca$h money <3